Camping plot reservation form.
The amount of the reservation is € 50.00 per Plot. They will be deducted from the amount of the stay. This amount can be paid by bank transfer or Paypal.
TENTS, CARAVANS & MOTORHOMES
Comparison of prices in high season.
From July 1 to August 31.
The price of the plot includes:
1 caravan, tent or motorhome. (small tent inside plot).
1 Electricity (6 amp.) 220v.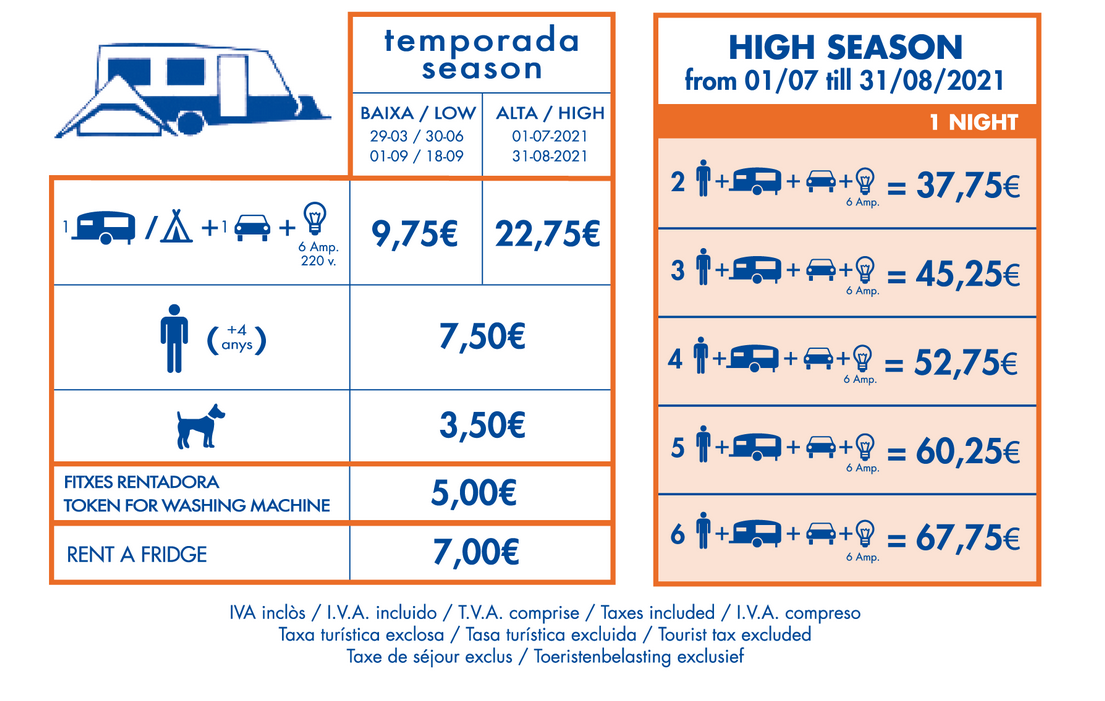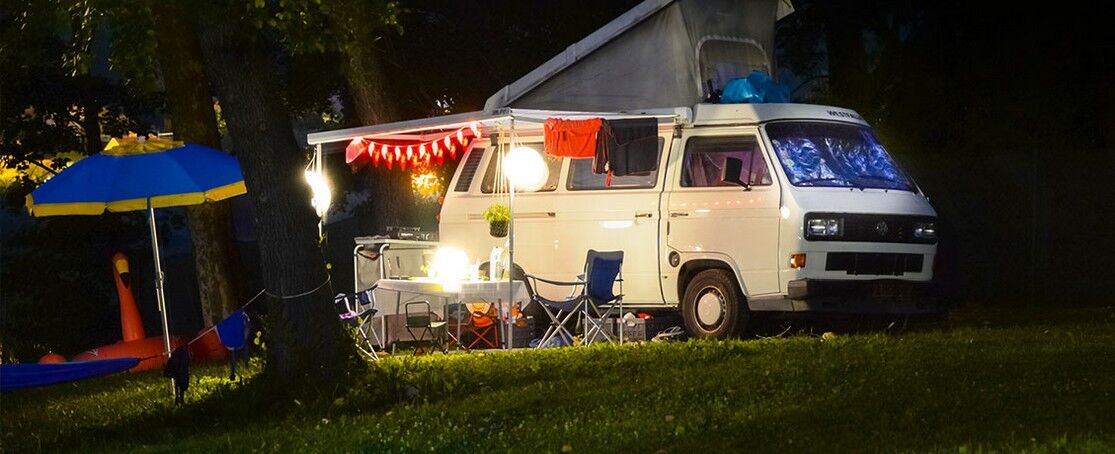 ACSI card Camping in L´Estartit.
We accept the ACSI card from the day: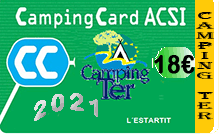 April 01 till July 3. 2021
The price for one night is 18 €.
(1 Plot + 2 persons +Llight + 1 dog).